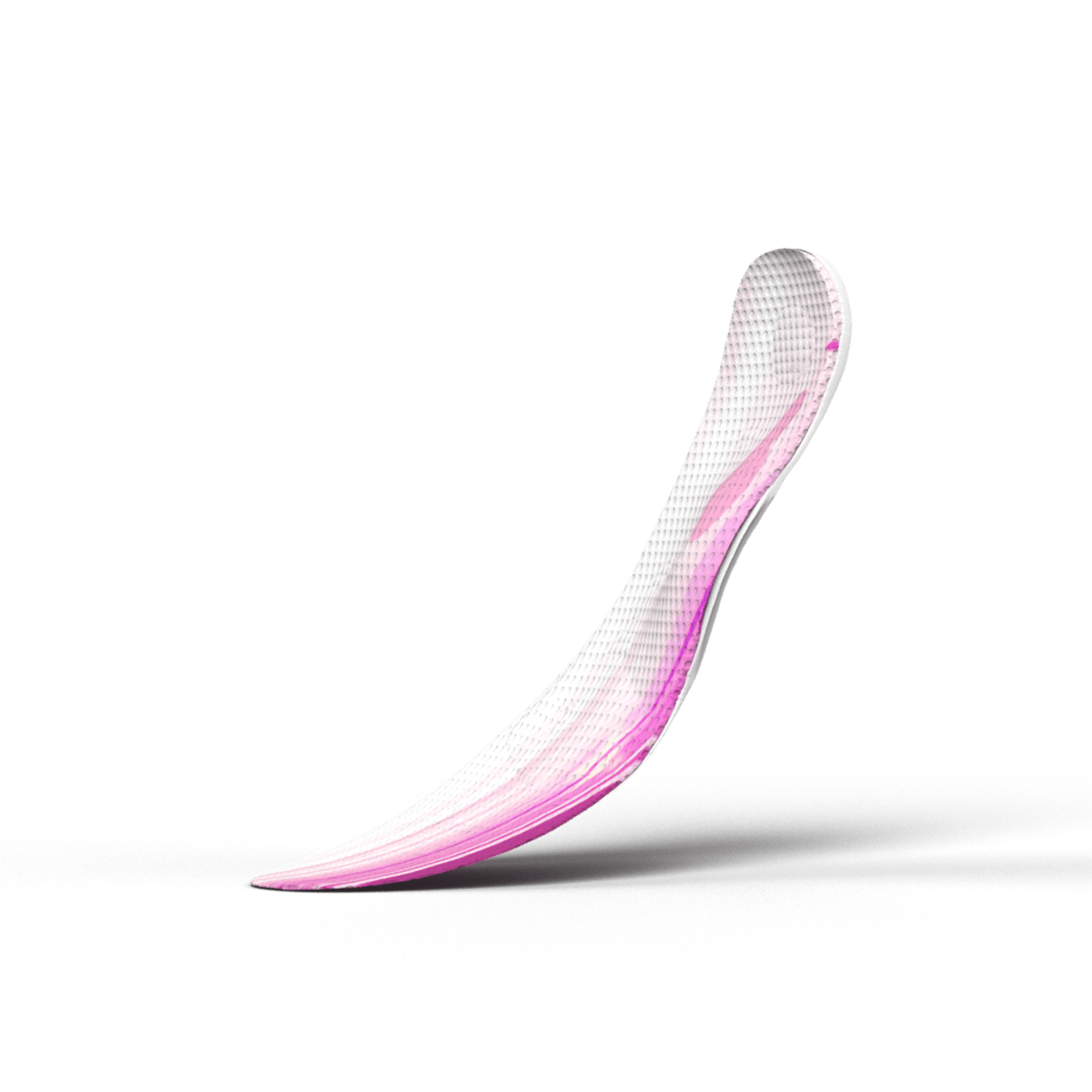 Lucky Spike Team (9-12 years)
50,00€
Exclusively dedicated to boys and girls 9-12 years old. Advanced insoles designed for kids who play volleyball and created together with world champion Andrea Lucchetta.
* Price refers to the pair of insoles.
Size table
Descrizione
The Spike Lucky Team insoles have been specifically designed for the needs of children's feet during the developmental stage.
The foot plays a fundamental role in this phase of age, and a correct support during sports activity is the secret to the wellness of children on and off the field.
Growing up with the right support and loads of the foot will be possible to resolve small postural imperfections and prevent many future problems, such as scoliosis, back pain and knee pain.
The anatomy of the insoles has been designed to ensure ideal support of the plantar vault and greater responsiveness and speed in the movements of the foot.
Maximum stability in the hindfoot area.
The Noene present in the two load points, heels and metatarsals, allows to protect feet, knees and back, from the shocks suffered on the field.
Upper cover in evalux anallergic and antibacterial, for a perfect aeration of the feet.
INSIDE TECHNOLOGY:
NOENE: anti-shock material whose main property is viscoelasticity. This characteristic gives it a high capacity of shock absorption and dispersion of shock waves. The Noene, in fact, has the function of downloading the pressure and trauma from stress that the foot suffers constantly on relapses, torsions, flexions at every training and match.
Informazioni
RIVESTIMENTI ANALLERGICI
MATERIALI ANTIBATTERICI
SPEDIZIONE GRATUITA
PAGAMENTI SICURI CON PAYPAL
PAGAMENTI SICURI CON CARTA DI CREDITO
Technical details
Coating material: evalux perforated hypoallergenic and antibacterial
Antishock material: Noene
Inside: latex
Footbed thickness: 1.5mm
Backfoot thickness: 9mm
REALIZZATO IN COLLABORAZIONE CON ANDREA LUCCHETTA