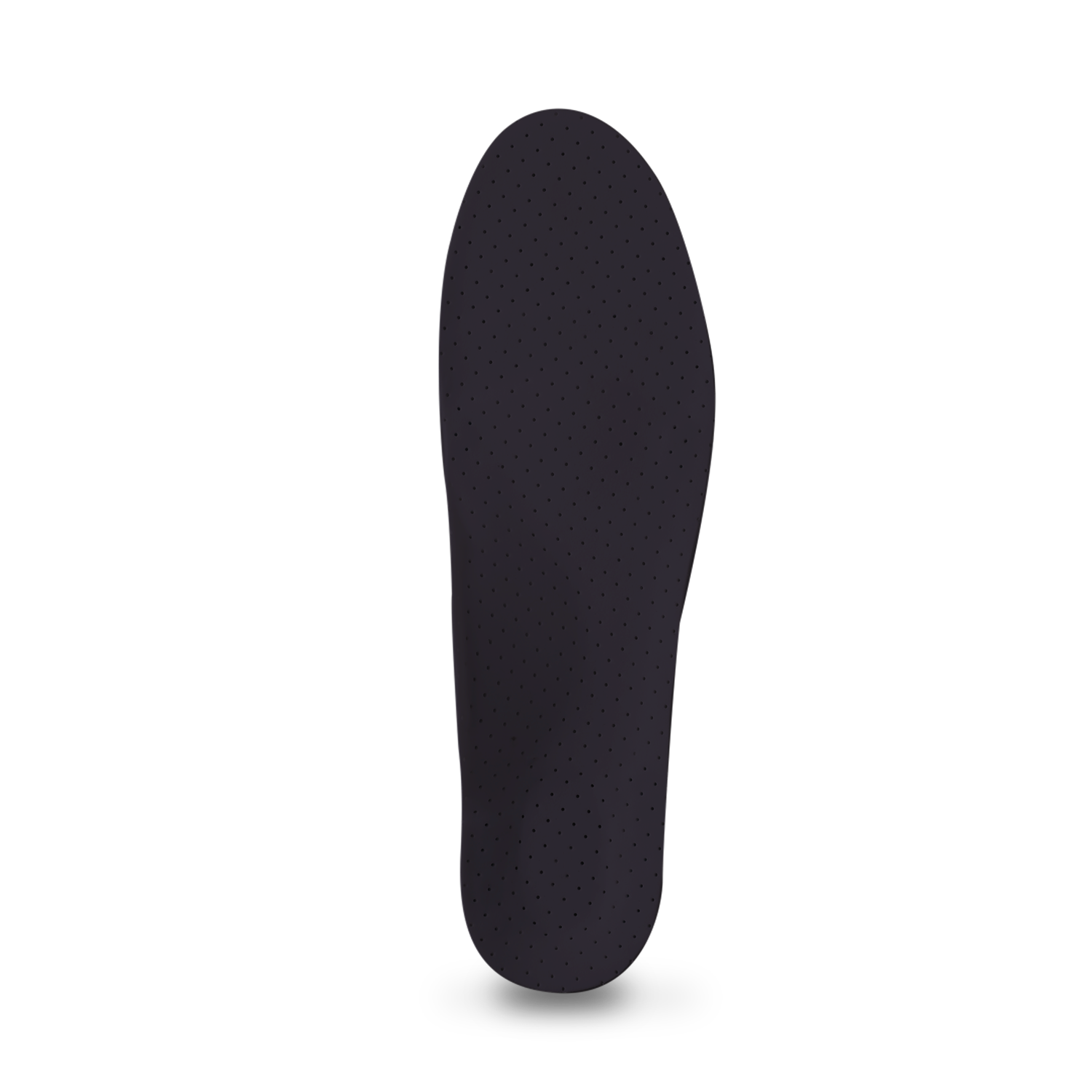 Ski
90,00€
Fleece synthetic fiber lining: an environmentally friendly, technical, lightweight material that provides the foot with a constant feeling of pleasant warmth.
* Price refers to pair of insoles.
Size table
Descrizione
ACF Ski insoles are made to prevent:
Knee pain
Plantar fasciitis
Tendonitis
Back pain
Ultralight and thin for maximum comfort and a snug fit inside the boots.
Noene insert along the entire sole protects the foot from the microtrauma it constantly experiences while descending.
The design at the plantar arch level is designed to support the foot in every movement and flexion.
The patented system inside ensures maximum stability and reactivity while skiing.
Informazioni
RIVESTIMENTI ANALLERGICI
MATERIALI ANTIBATTERICI
SPEDIZIONE GRATUITA
PAGAMENTI SICURI CON PAYPAL
PAGAMENTI SICURI CON CARTA DI CREDITO
Technical details
Coating material: synthetic fiber fleece
Inner technology: A.P.S.
Antishock material: Noene
Interior: latex
Footbed thickness: 1.5mm
Backfoot thickness: 9mm
From the experience and research of Postural Point comes ACTIONFEET, a range of insoles dedicated to sports.
The main feature that makes this product unique is the A.P.S. patent. A system of pads inserted inside the insole generate an active thrust directly on the athlete's heel, thus ensuring dynamic correction of the foot's stance at every stage of sporting activity.
The A.P.S. system also compensates for any incorrect posture produced by pathologies such as valgus, varus, flat or hollow foot.
ActionFeet represents the evolution of custom insoles and, thanks to the patented A.P.S. system, enhances sports performance and protects against injury.
Based on data collected in our laboratories and tested on professional athletes, we made a specific model for each sport discipline.
All ActionFeet insoles are designed and manufactured not only to ensure the best sports performance but to protect athletes from injury and prevent the occurrence of conditions related to incorrect posture such as: Plantar fasciitis | Metatarsalgia | Heel pain | Tendonitis | Tingling | Knee and back pain. 
ActionFeet and ActionFeet Plus are class I medical devices.  EU Regulation 2017/745
Evalux cladding

A.P.S. corrective system

Noene anti-shock membrane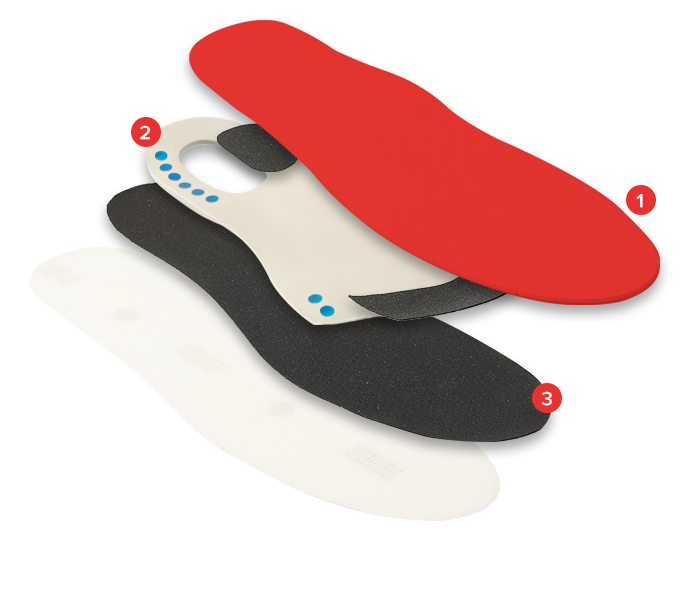 ACTIONFEET THE INSOLE
USED BY PROFESSIONAL ATHLETES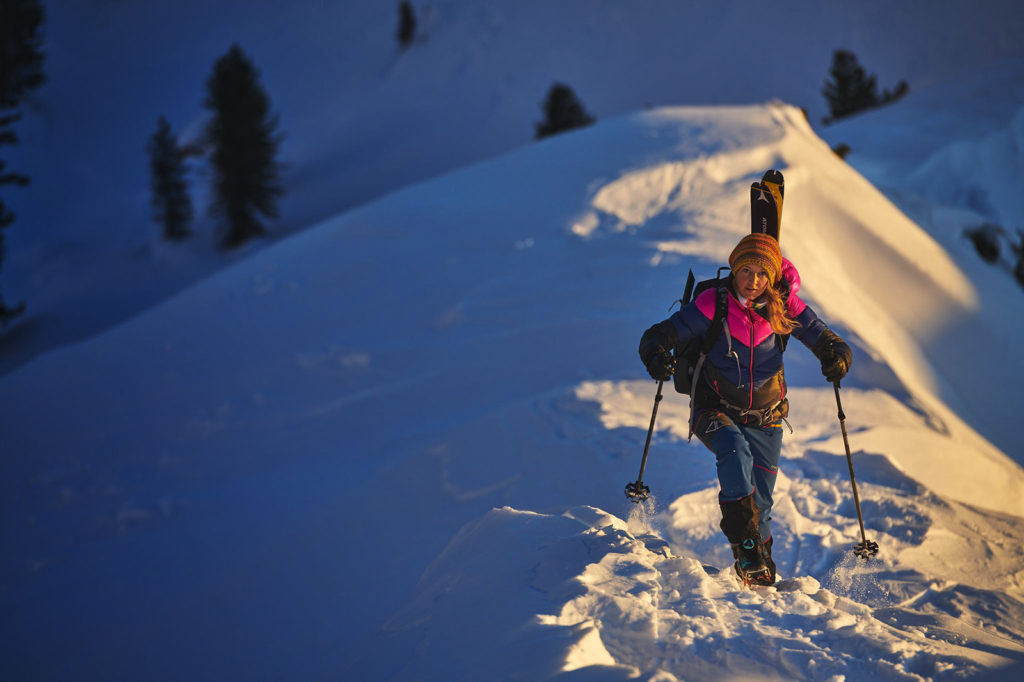 MARTINA VALMASSOI –

Runner / Skyrunning / Ultra trail

World champion of outdoor sports

NEXT STEP EVOLUTION FOR ATHLETES